Regular price
₹9,999
Sale price
₹2,699
Unit price
per
Sale
Sold out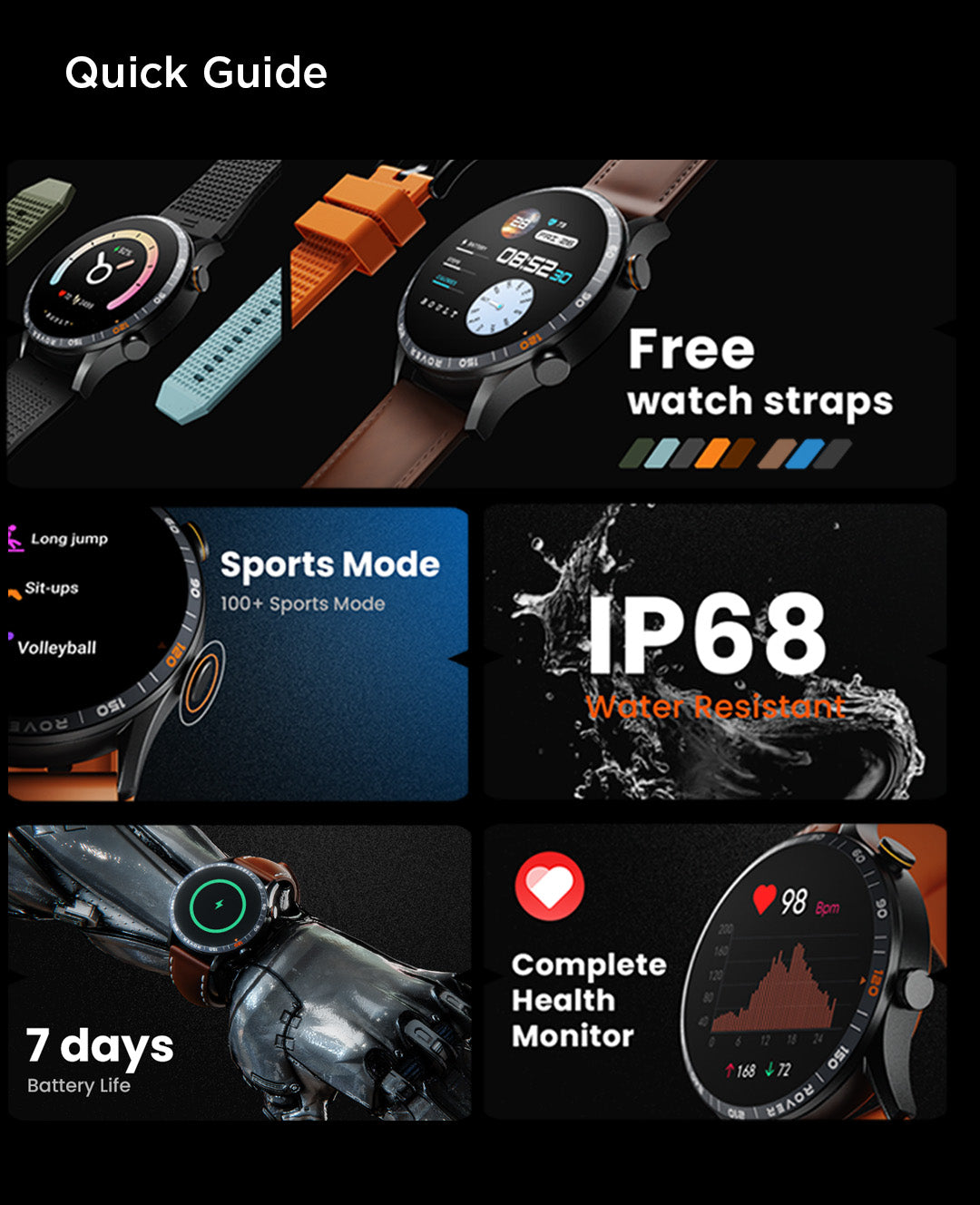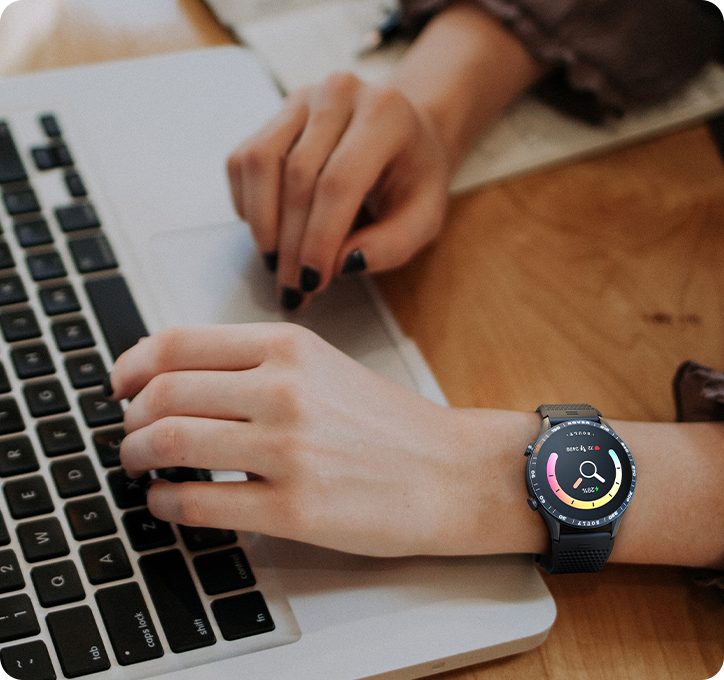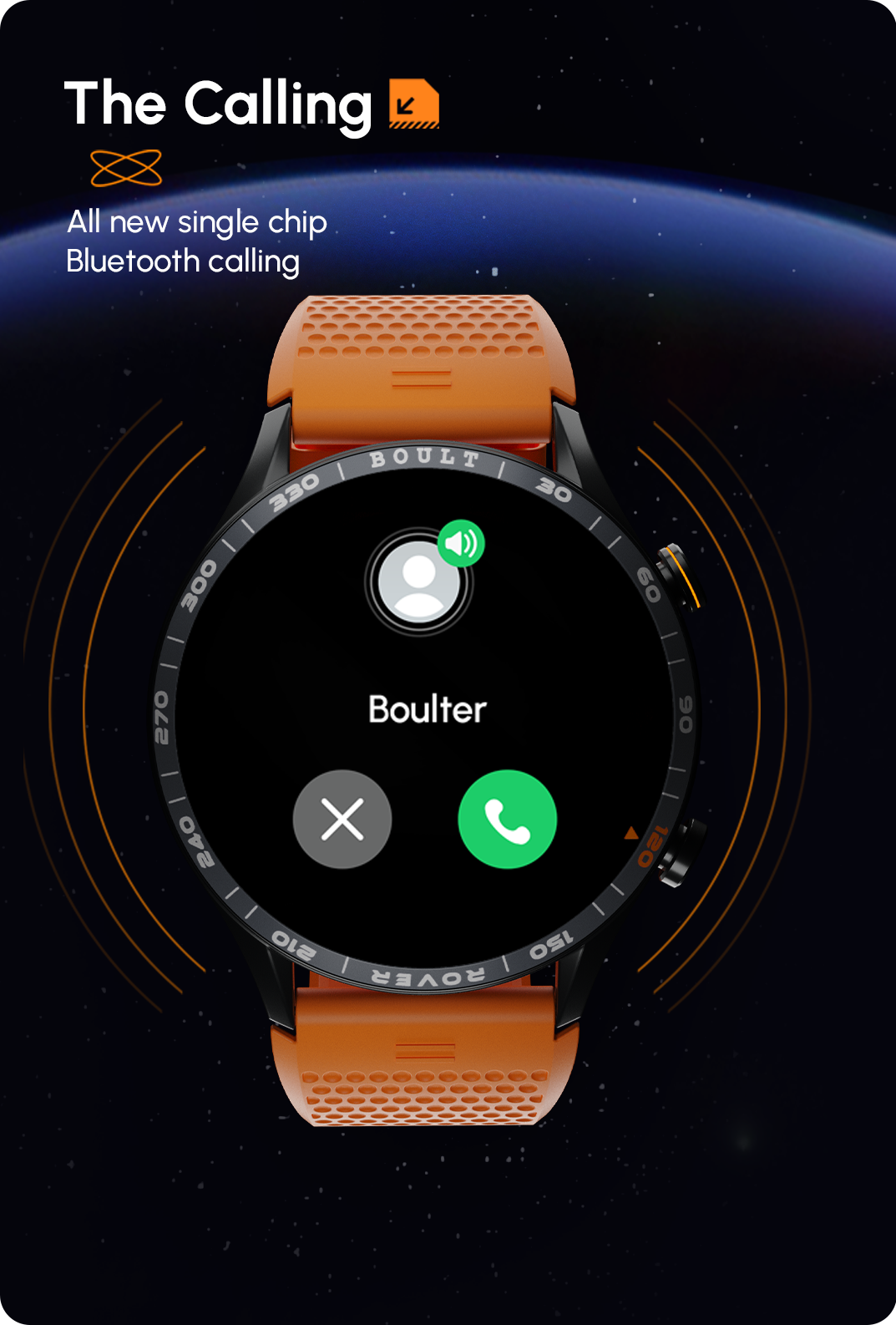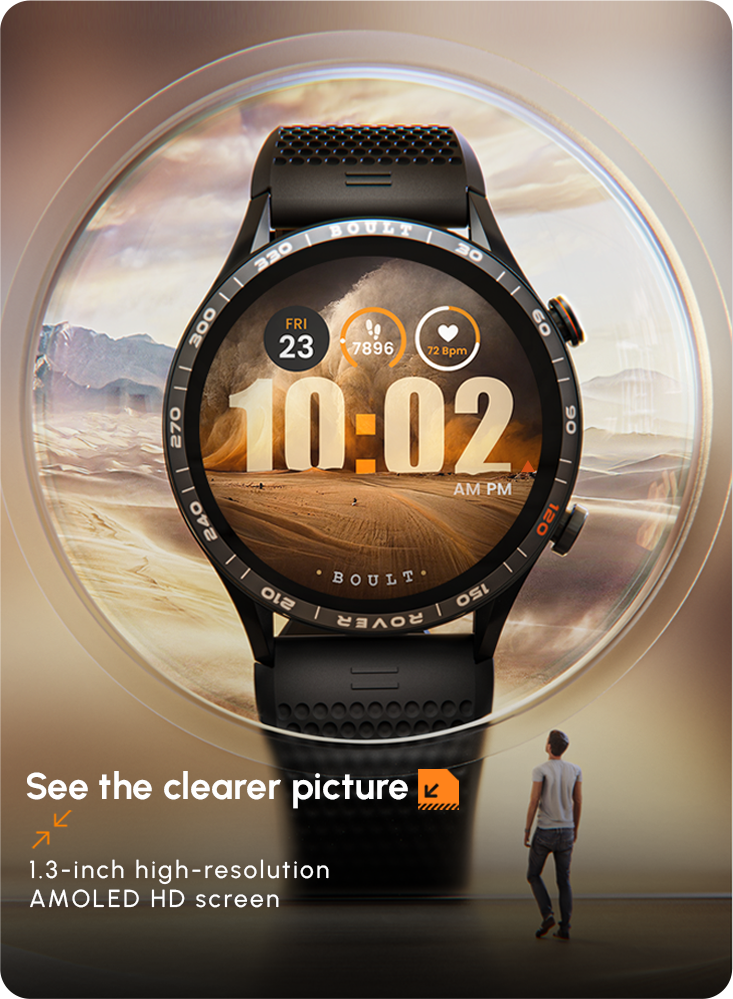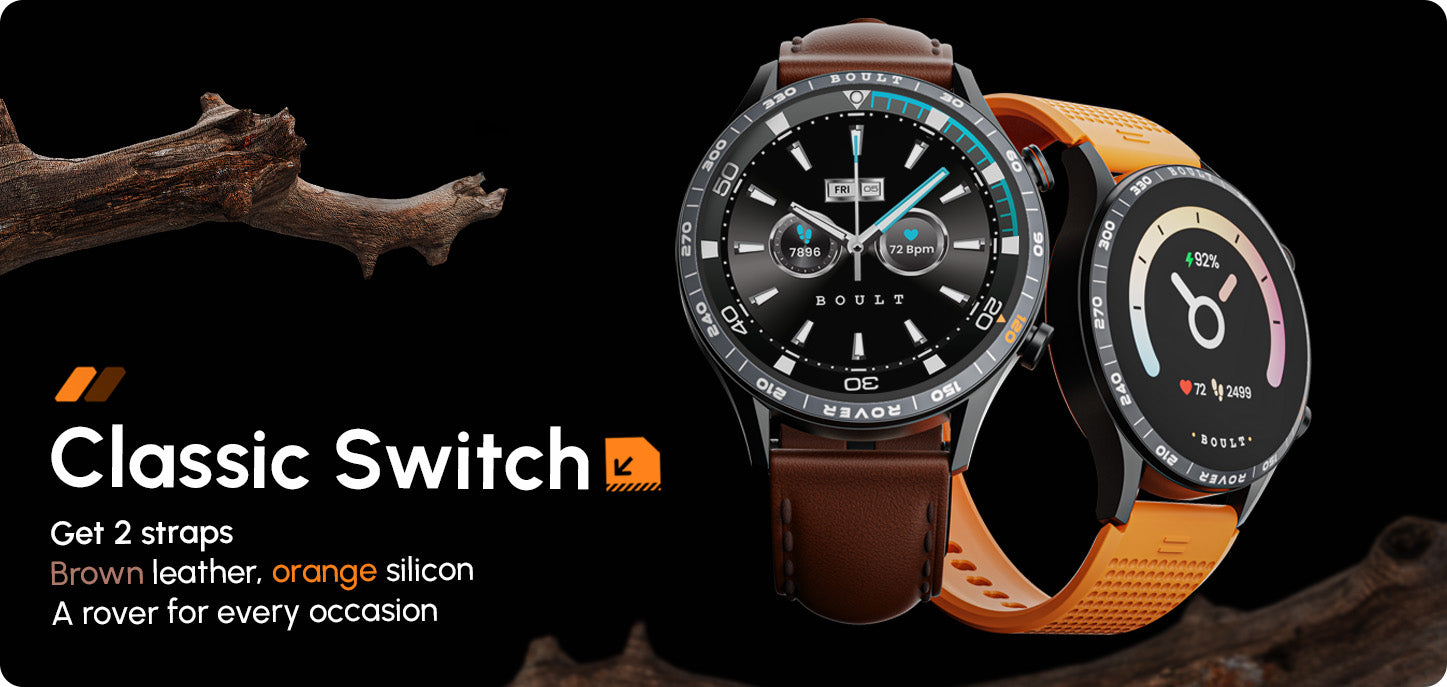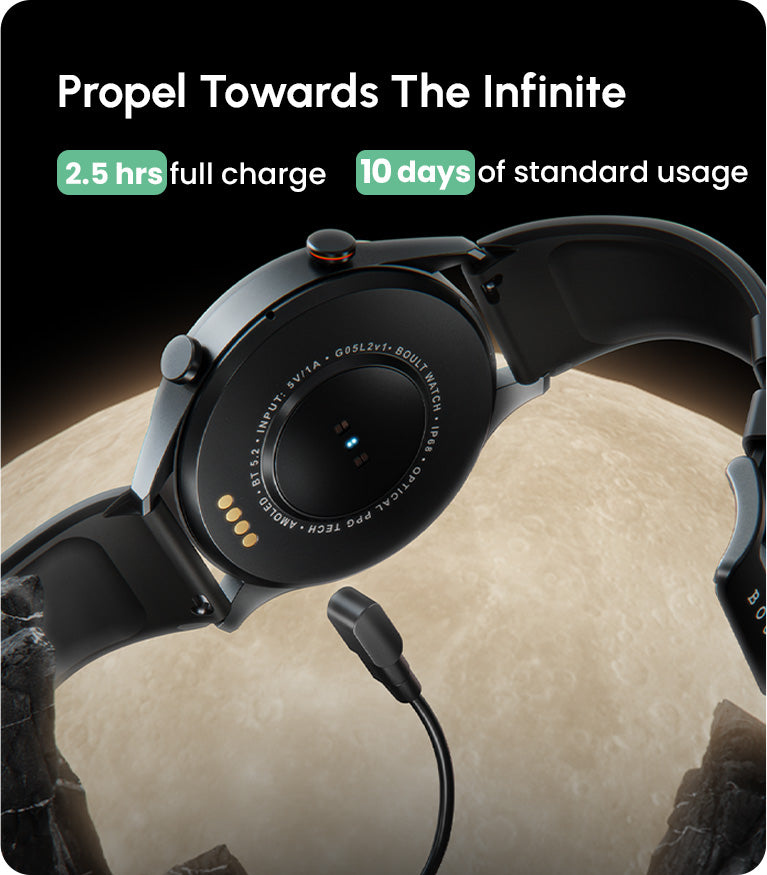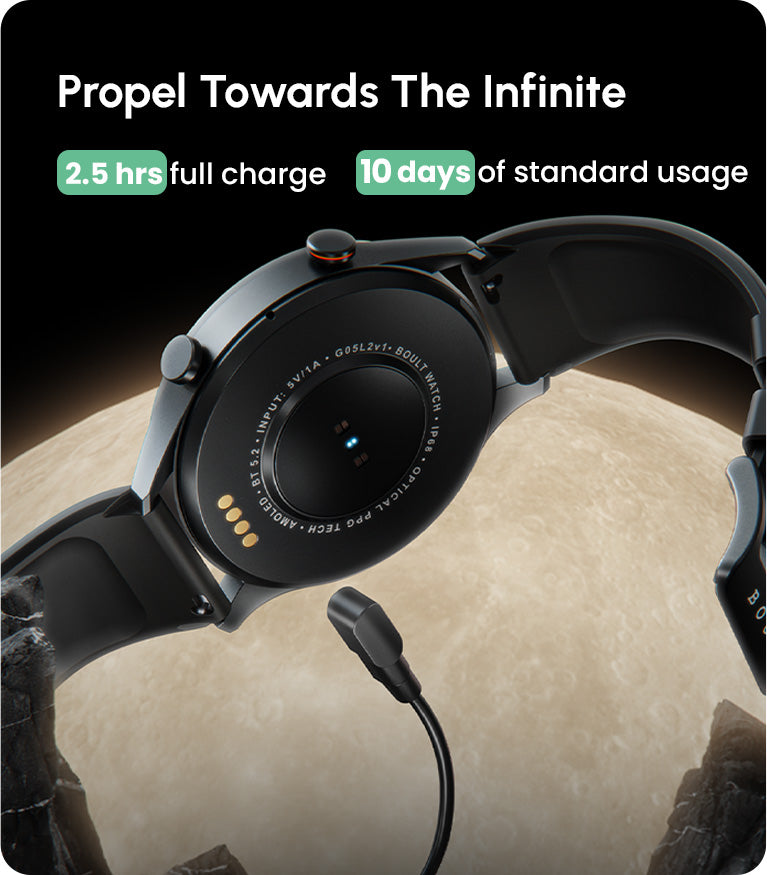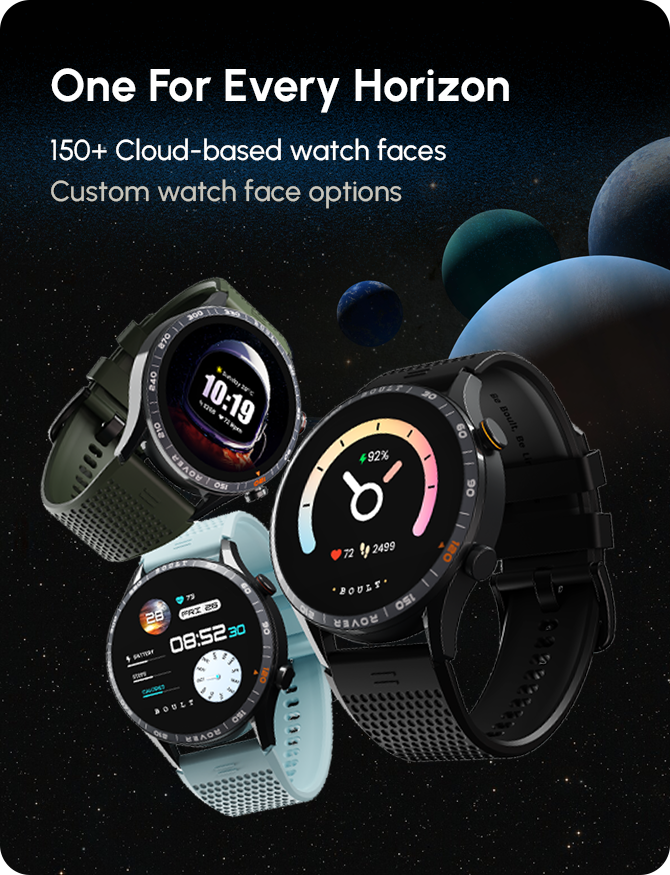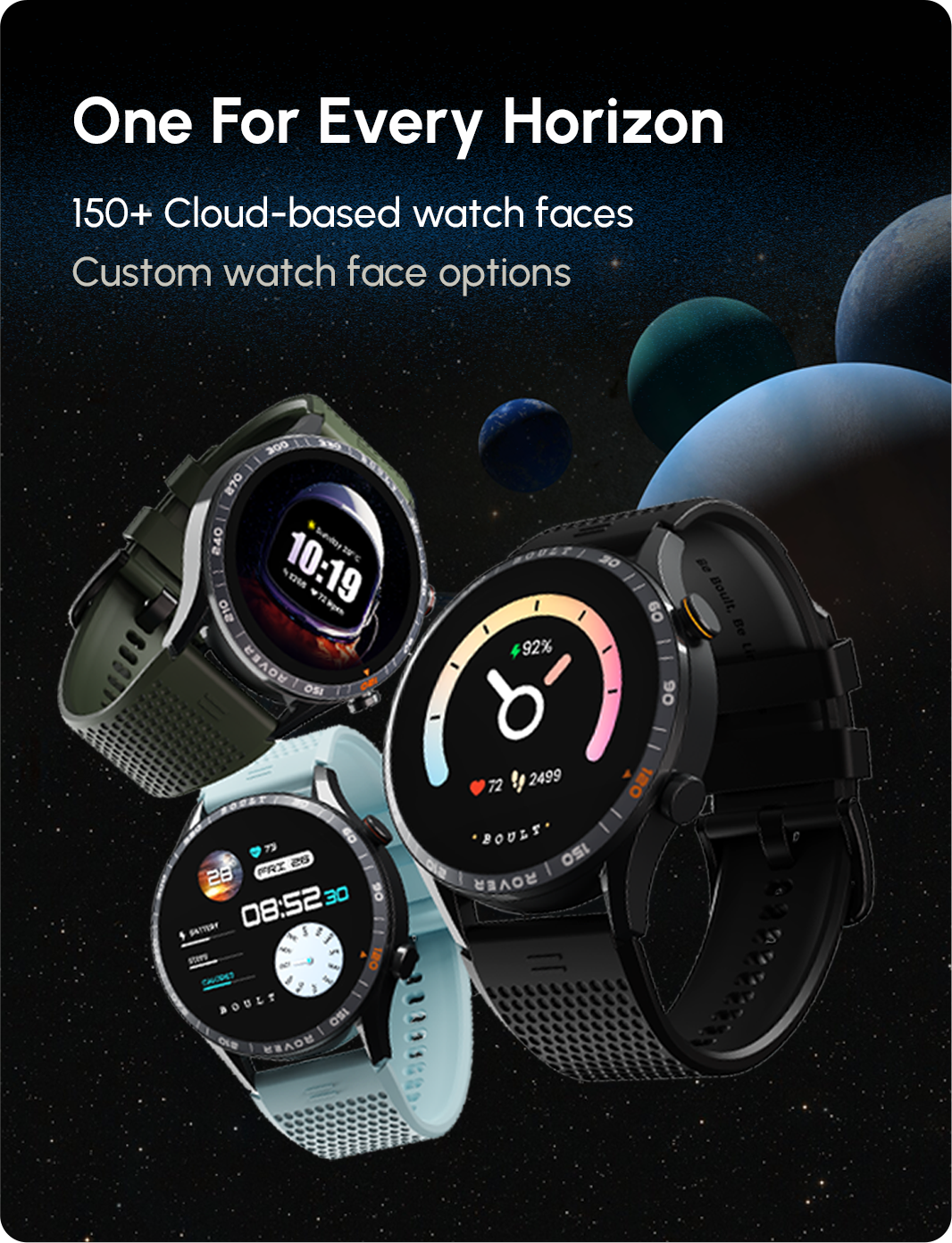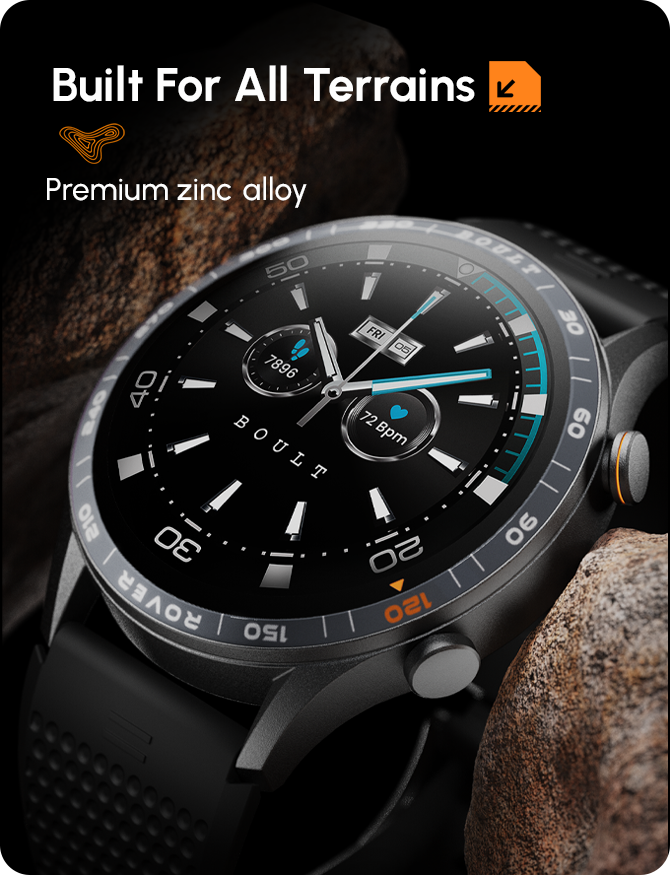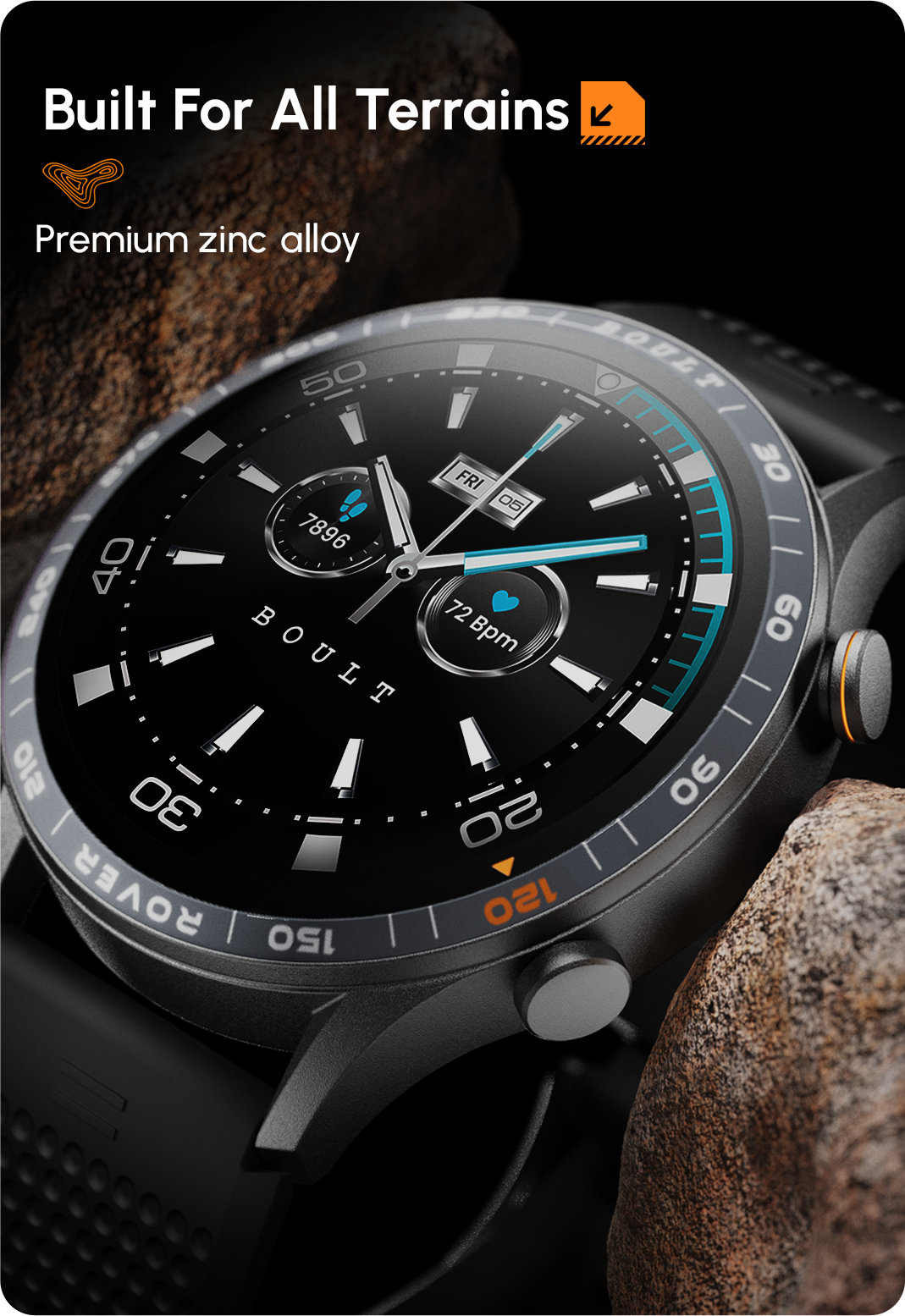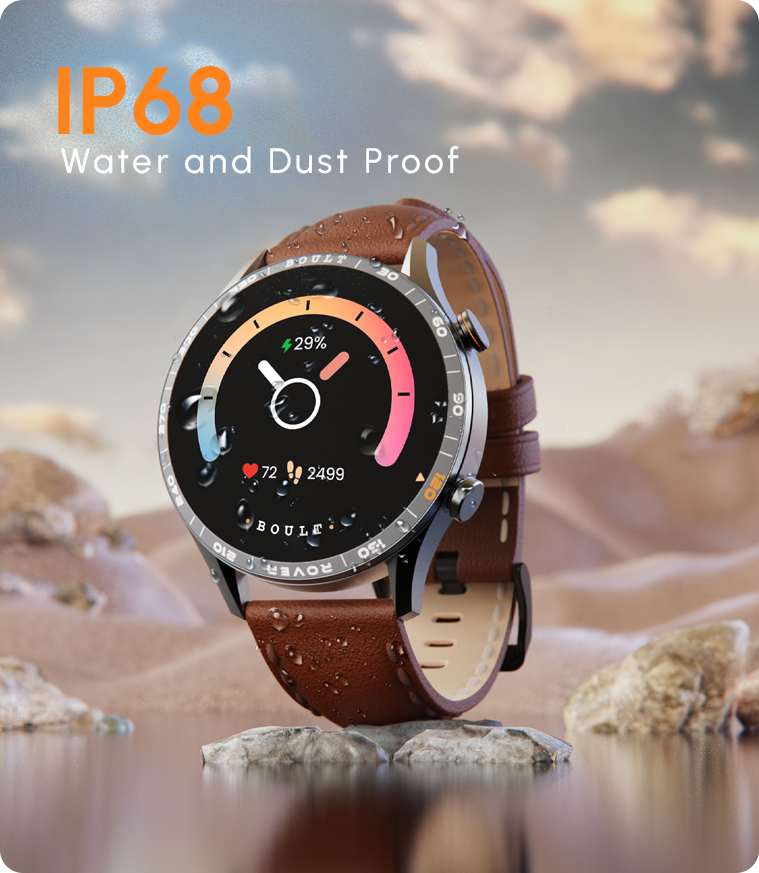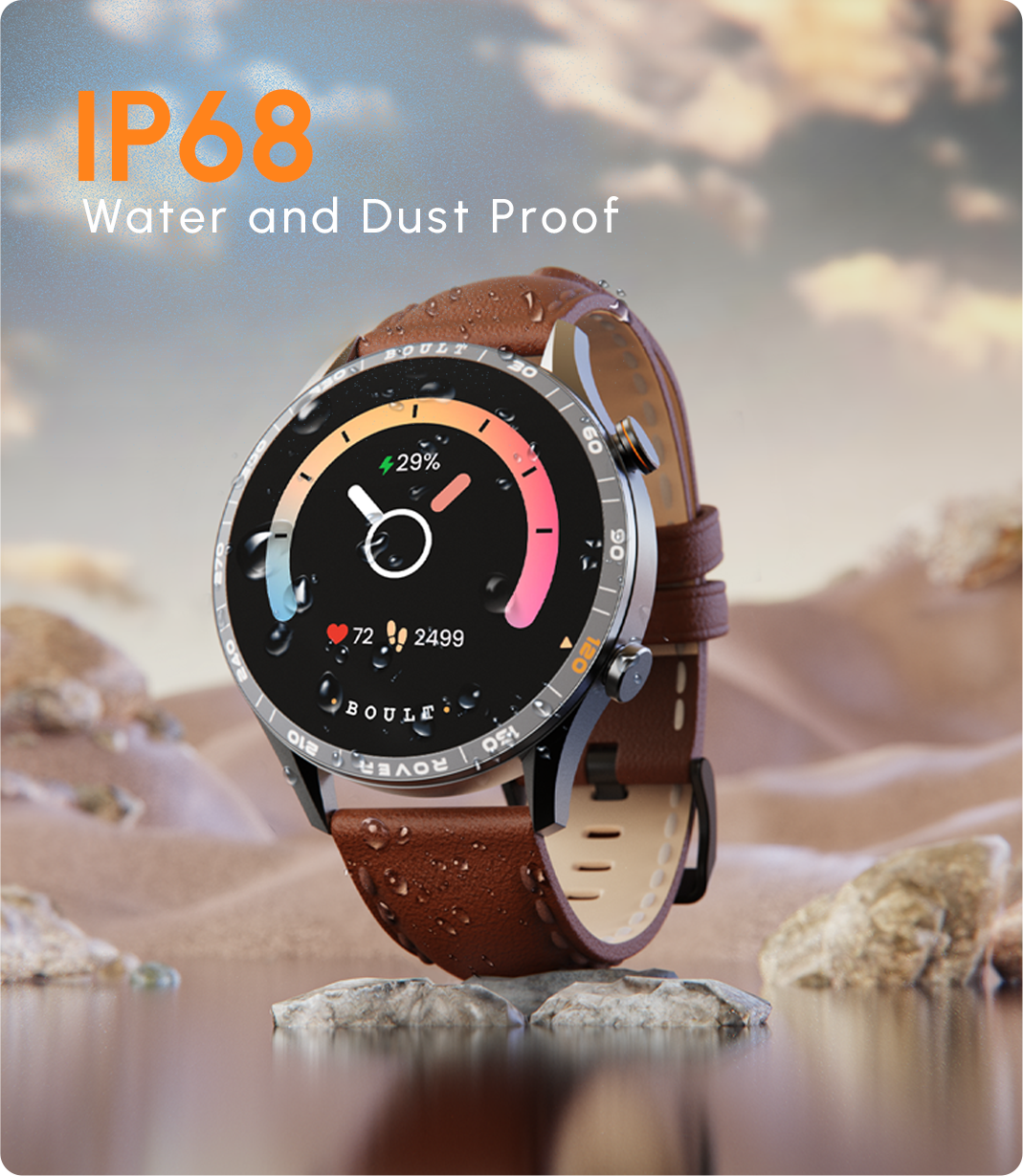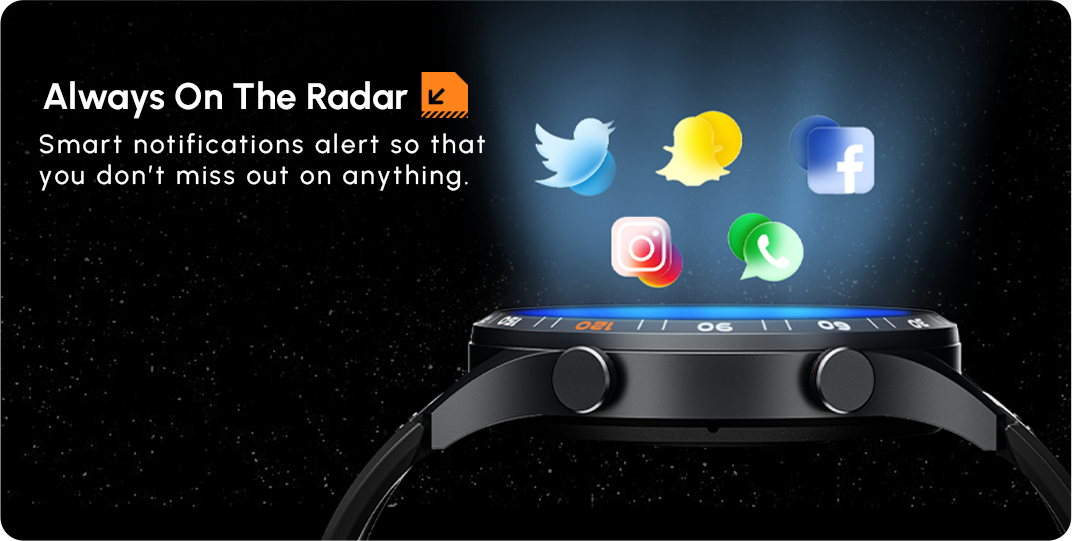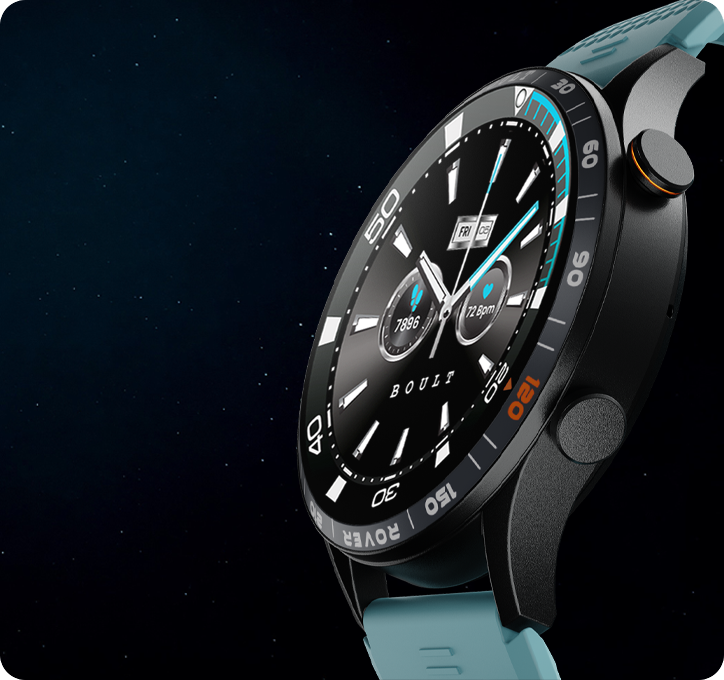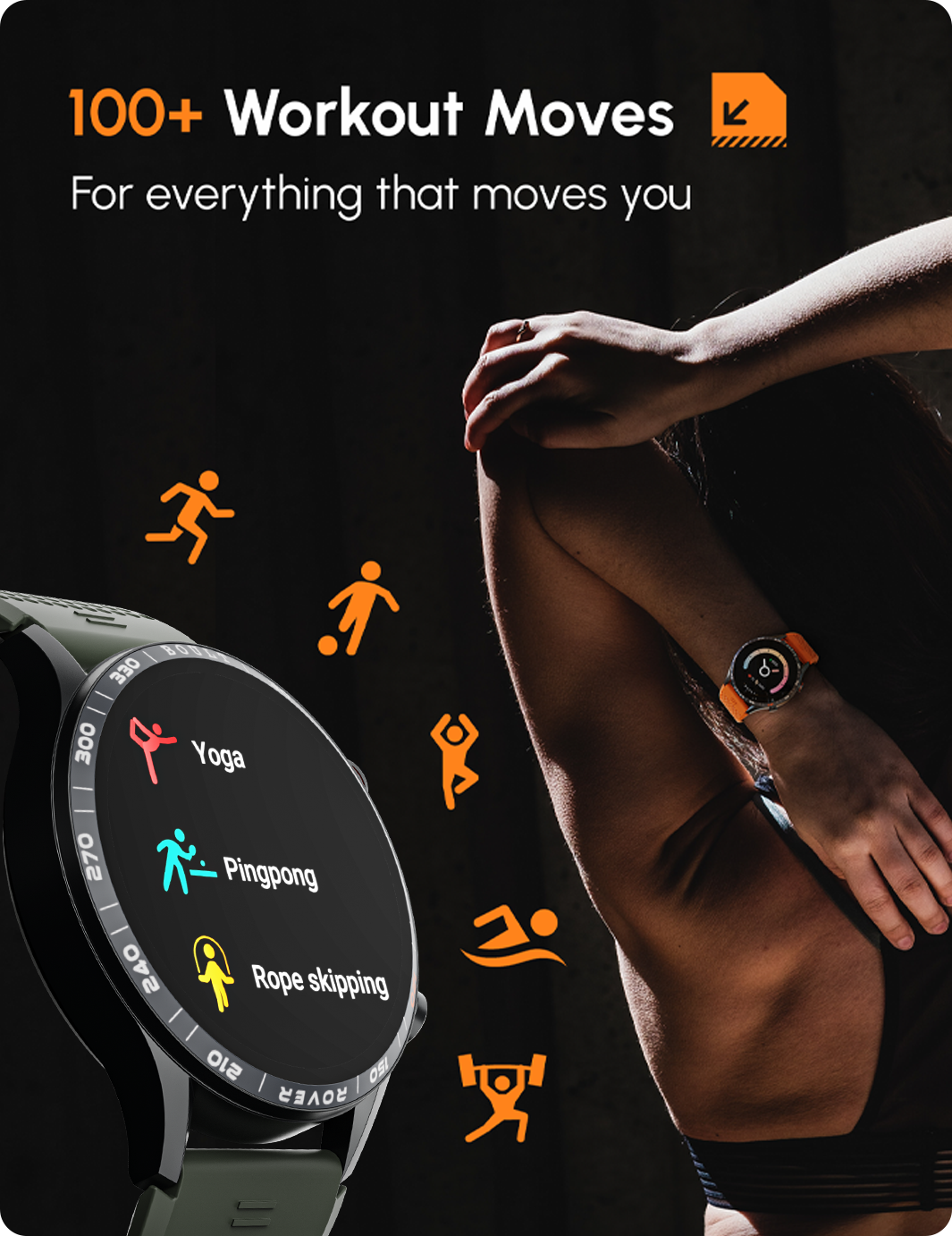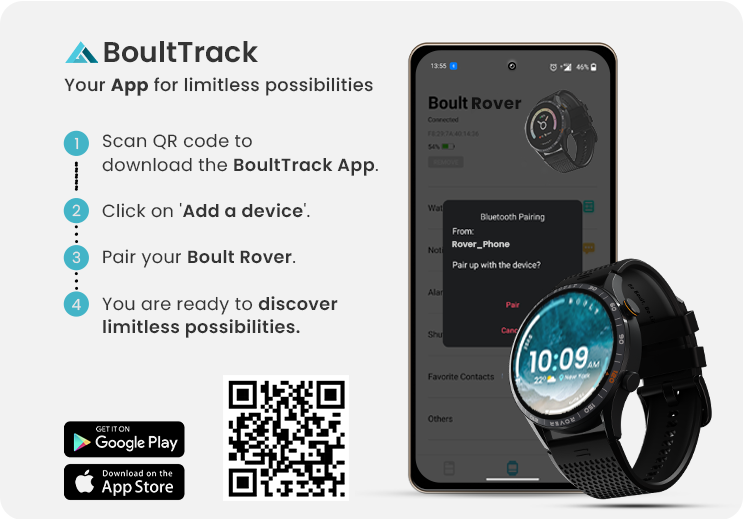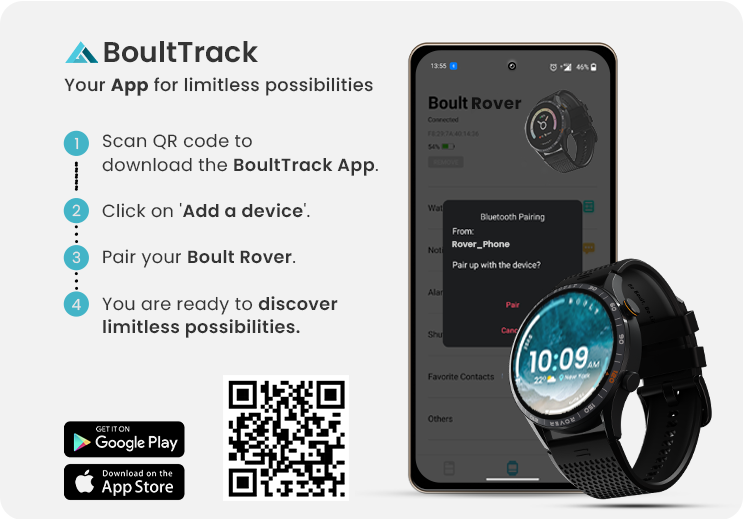 Add Believer
song to my
Spotify playlist
Send an email to
john@gmail.com
Add Believer
song to my
Spotify playlist
Send an email to
john@gmail.com
Your voice, Our command.
Have Siri & Google
Assistant at your disposal
at the click of a button.
Boult Rover Smartwatch
Nice quality smartwatch also provided with good quality strap, with all the features easily accessible and user friendly also recommendable to others.
A Remarkable one
I was so thrilled in buying the product.The satisfied all my needs and works in an awesome manner.
Worth it watch....must buy!
It has been a month since I bought this watch for ₹4000 and my experience was good with this. The watch contains all the functions and features which we required and the accuracy of the sensors is also quite good....I liked it's display and it gives the battery backup of 9-10 days on normal usage. But they should improve the "Boult Track" app and nothing else. I would say that this is the best watch under this price section (₹4000).
Go for it before the price get high.
Thank you❤️
Honest Review of Boult Rover
I'm using the watch and here is my honest review of this watch.
Software - ⭐ (A lot of bugs and sometimes calls are automatically picked)
Display - ⭐⭐⭐⭐⭐ (AMOLED Display)
Design - ⭐⭐⭐⭐ (Looks Premium but Scratches comes easily)
Battery - ⭐⭐⭐ (Lasts only 2-3 days even without havy uses)
Pricing - ⭐⭐ (better watches avilable on same price but not comes with amoled display)
Awesome and Great Watch
Awesome watch and the feel is feather 🪶 light. Call quality is great. Well done Boult Audio.
Simple, Stylish and Satisfaction guaranteed!
I ordered the watch on the day of its launch and have been using it ever since. In all this time, i don't regret having made this purchase. I was looking for a budget smartwatch for almost 6 months before i zeroed in on Rover. Either I'll like the design but the features offered would not be upto my expectation (or) the watch would be feature rich but the design would be basic. Fyi, my price bracket was to go for anything that was below 3500 rupees only. One day, I happened to stumble upon this advert for boult's new watch and since I've been using headsets from boult for almost 5 years now i was very familiar with the manufacturer's standards and quality. [Attaching a picture of my current headset from boult (which I adore) along with this review just to substantiate my claims] I was immediately drawn to it by the "switch" model but since I already own a watch with black dial and brown leather strap (not a smartwatch) I chose to go ahead with the "flip" model. Ever since then, everyday I'm glad I bought this watch. It works smoothly. The watch is well designed. Looks stylish and premium. The quality of straps are very good (you get 3 with the flip model). The synchronisation between the app and watch is instantaneous and has no glitches. Their interface is easy to get used to. The features provided are useful and not just gimmicky. Bluetooth calling quality is crisp. I'm able to hear the other person loud and clear and haven't heard any complaints from the ones talking to me either while I'm using the watch for calls. Battery is decent. I happen to use the watch for almost 10hrs everyday with bluetooth calling and raise to wake up features on and the battery lasts for about 5 - 6 days with 20% remaining. (Note : I switch off the watch after those 10 hrs everyday, when not in use). A Charging time of 2 hrs is great for a watch at this price. Overall, i bought this watch at its introductory price and would say it's a bargain at this range. A huge bonus, no other watch gives you spare straps to switch between them from in the box!
In my opinion, boult hit this one out of the park!
A solid 100/100.
Help Desk
Product Manual
*FAQs
How to connect Rover with my Smartphone?
How to enable menstrual cycle notification feature?
Menstrual cycle feature can be enabled when the Gender is selected as Female on BoultTrack application. Select the appropriate dates to make the function work.
How do I change watch face in my watch or through the app?
On Watch long press on screen to change the watch face / Open Application (BoultTrack)>
Dial Library > Select desired watchface (150+) > More watch face ( to browse more watch faces).
You can use 100+ sports mode on application and 21 modes on watch just go to workout option on watch and choose sports mode you wish for. Readings will be calculated differently on selected modes.
Open BoultTrack app > Alarms > Add alarms.
How do I change personalised/Custom watch face?
Open Application > Dial Library > Select desired watch face> Click on edit to personalise watchface
Playing music on phone but music output is coming from watch.
Turn off media option on connected bluetooth device from phone
Do not want to play music on watch but want calling feature. How to turn on/turn off?
Turn off media option on connected bluetooth device from phone and keep calls option switched on.
How to find phone using watch and vice versa?
Watch menu > Find phone > Phone will start ringing / Open App > Others > Find Device > Watch will vibrate or ring.
Is the watch water Resistant ?
Can we control all the Music features from the smartwatch ?
Yes, you can control all the Music features from your smartwatch.
How does sleep Tracker works ?
Wear watch before sleeping for the whole night, watch will automatically record the results by next morning. Sleep tracker works in between 9 PM – 12 PM.                               
Other Information
Manufactured & Marketed By: 
Exotic Mile Private Limited, B-67 Wazirpur Industrial Area, New Delhi, Delhi 110052  Country of Origin: India 
Mobile: +91 9555602502  
Email: support@boultaudio.com 
Address: Exotic Mile Private Limited, B-67 Wazirpur Industrial Area, New Delhi 110052 
1 x Smartwatch, 1 x Magnetic Charging cable, 1 x Warranty Registration Document, 1 x User Manual. Further, The Classic switch version will have leather brown as the primary strap with orange strap being offered for no additional cost. The second bundle is Flip which will have black as the primary strap colour and green and blue straps being offered in this bundle at no additional cost.