Regular price
₹ 7,999
Sale price
₹ 2,899
Unit price
per
Sale
Sold out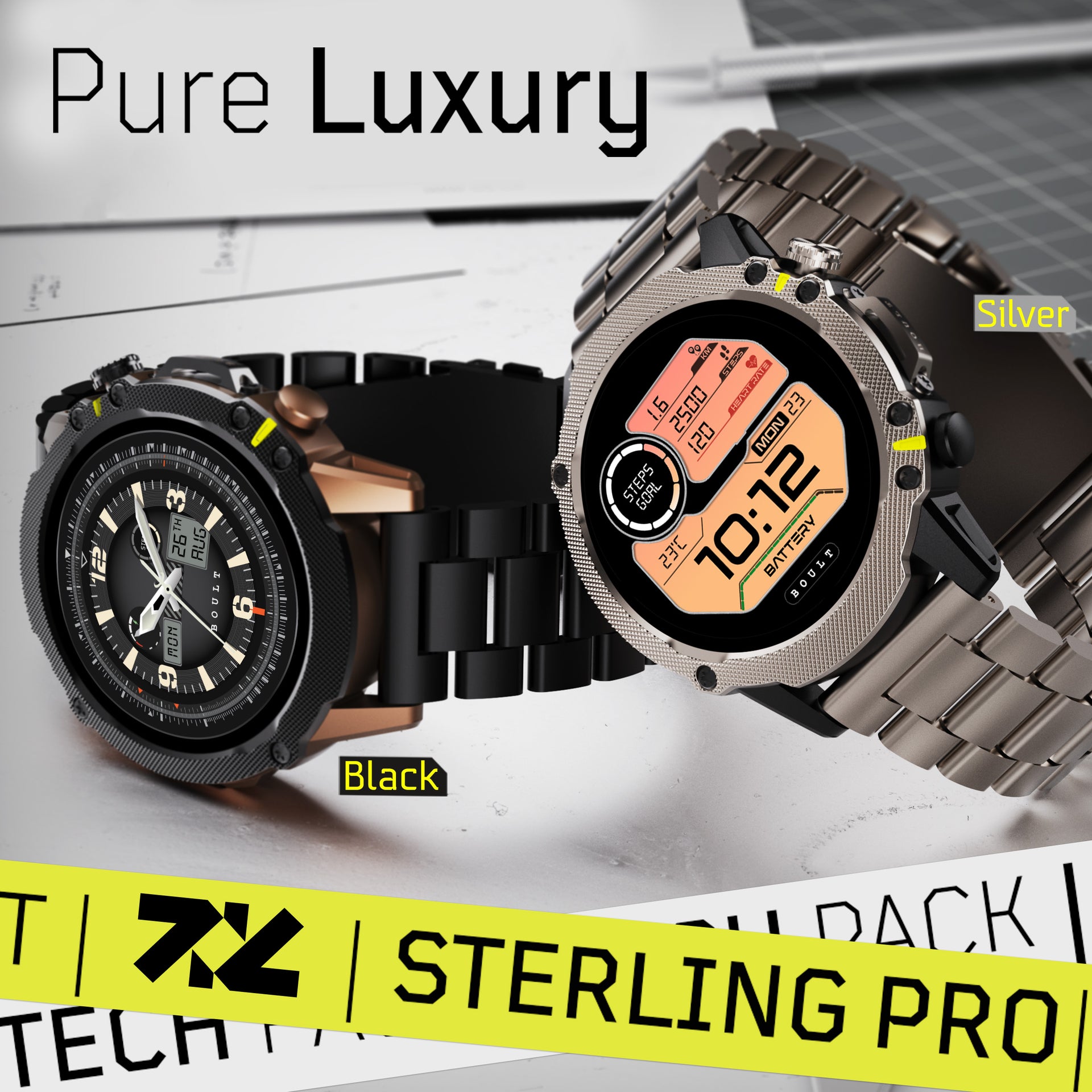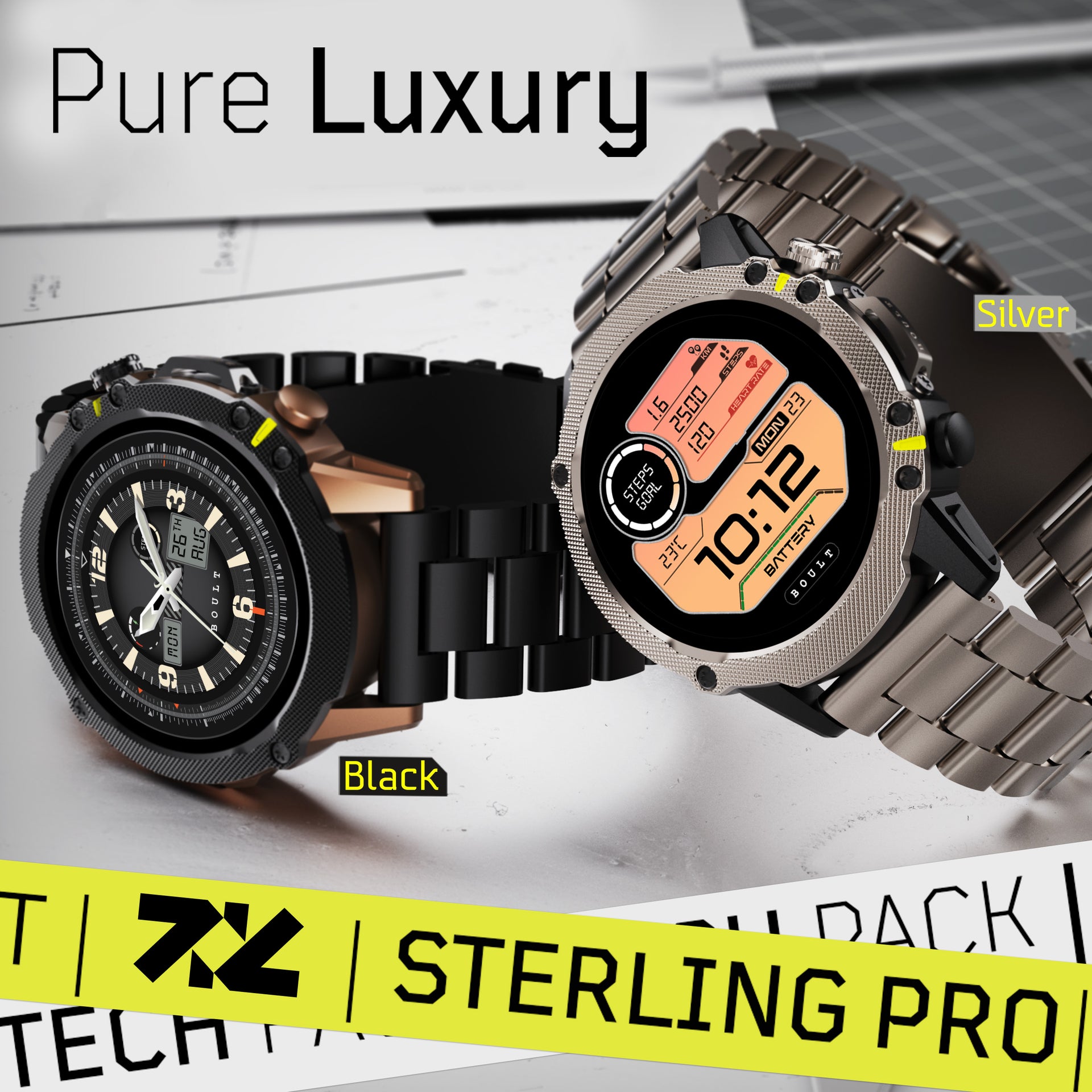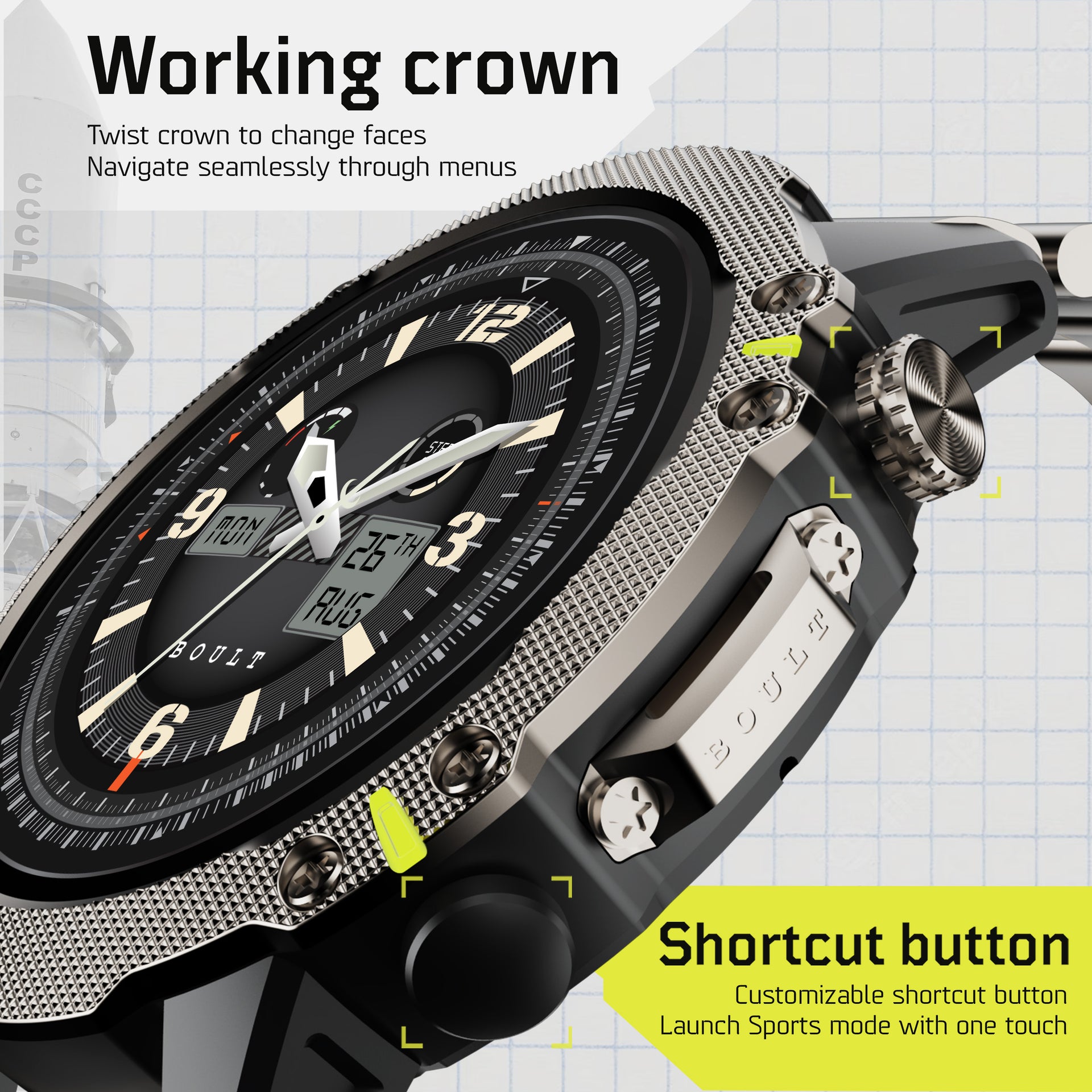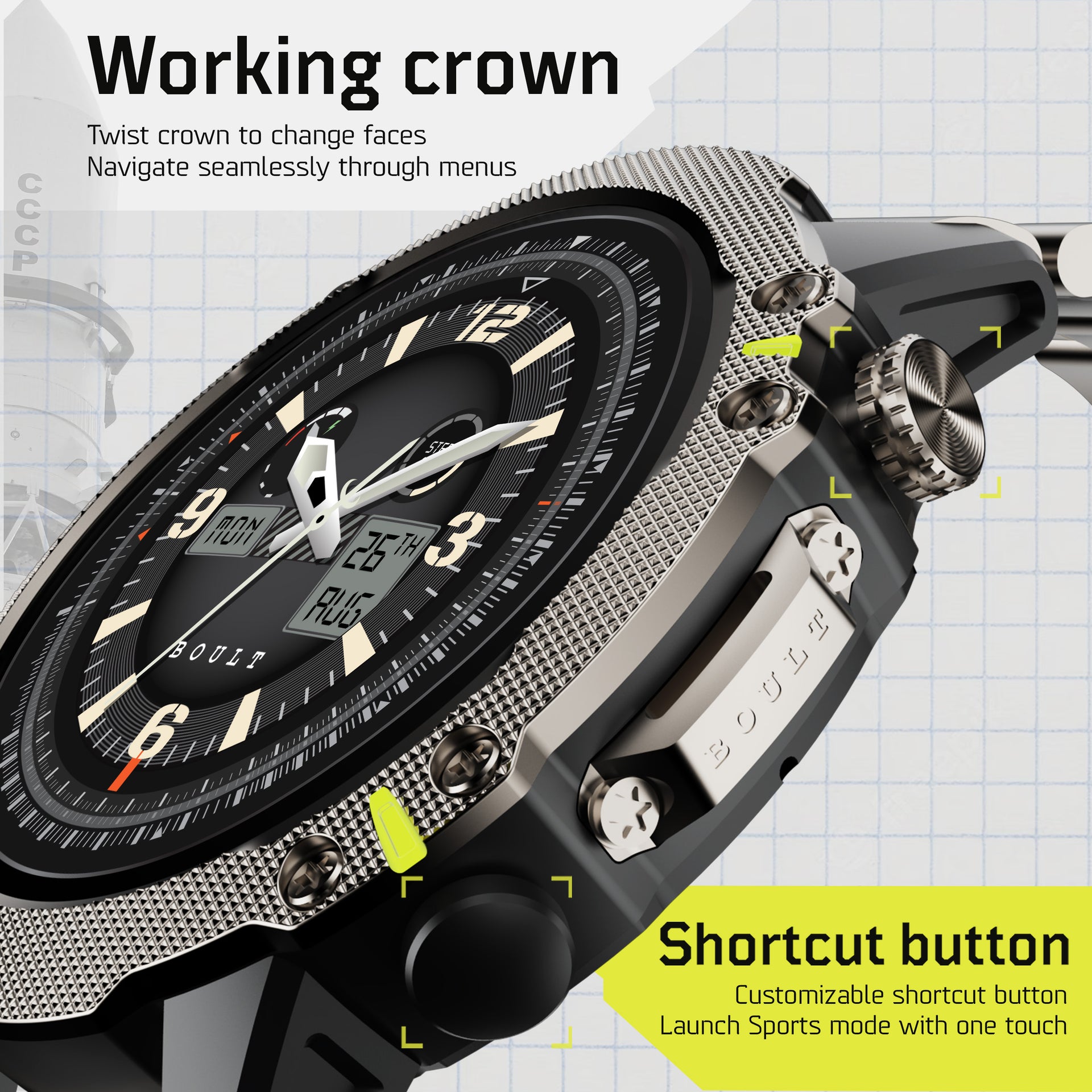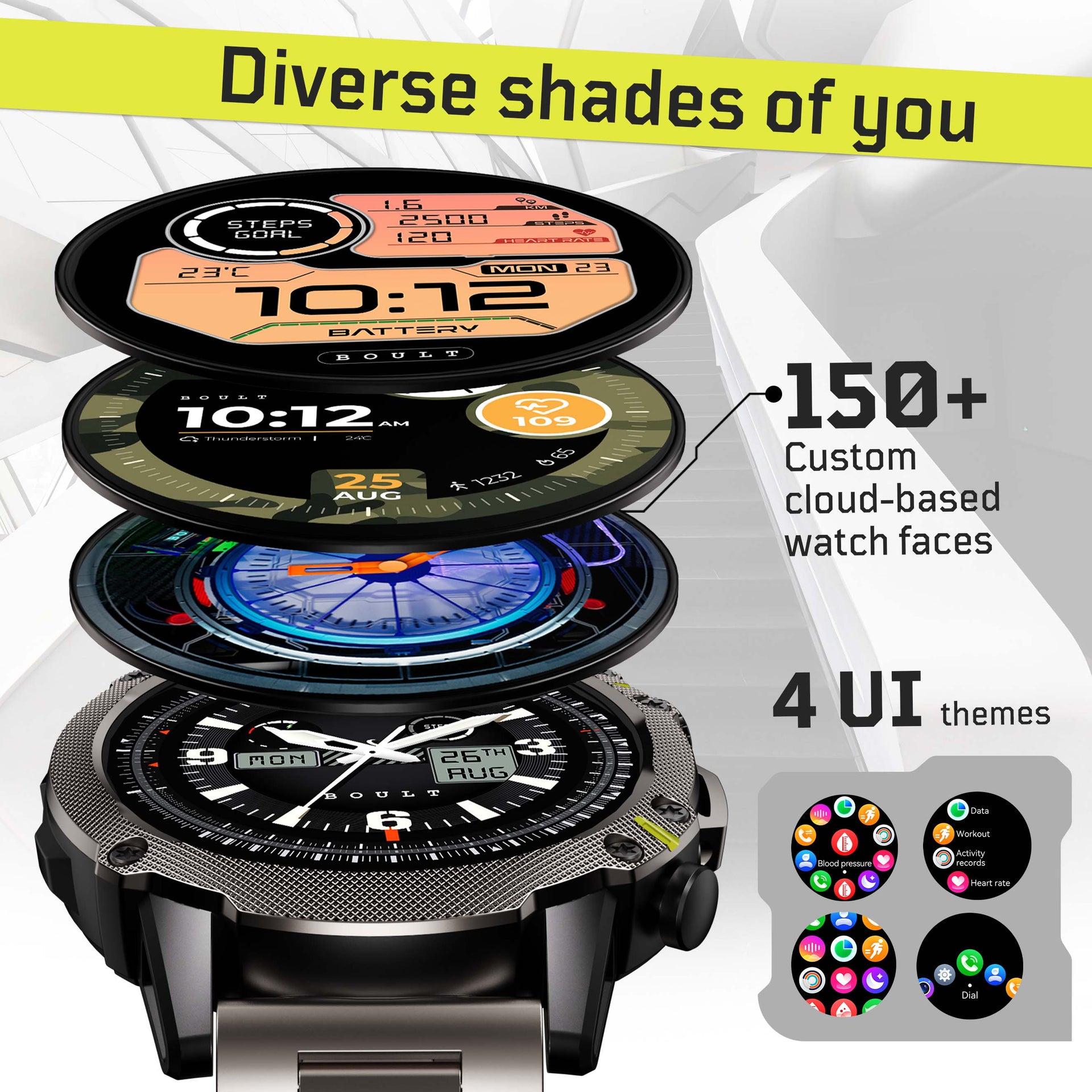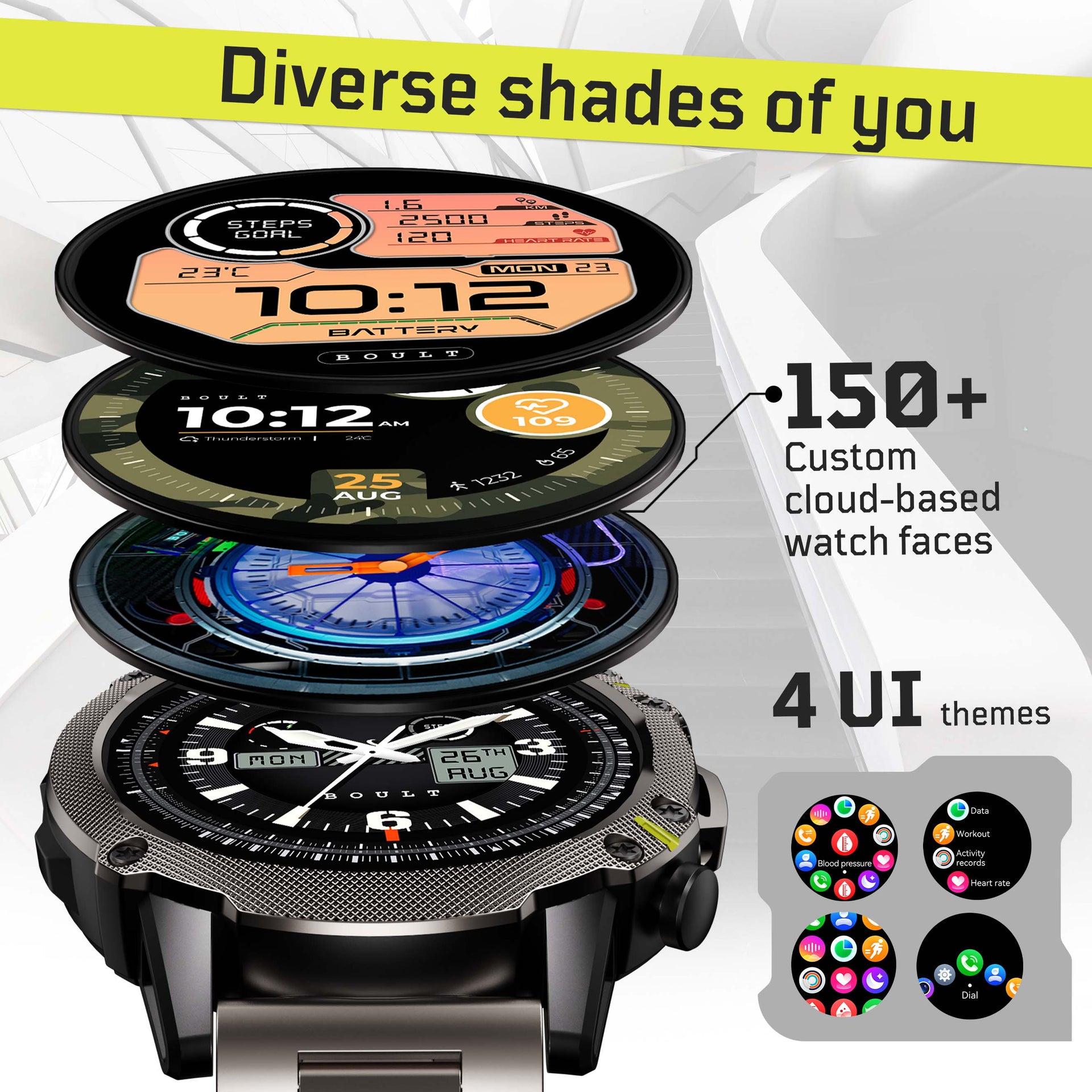 Stylish!
Sterling Pro, ek dum jhakas! AOD is mind-blowing, and the display is fantastic for this price. You gotta get your hands on this one, boss! 😍
Good buy for me
Really wonderful experience from sterling pro.
The features are good especially calling the speakers are Really nice.
Mind-blowing purchase
It's really nice smart watch light weight and stylish ...go for it ...
Terrific
look was awesome
Design was good
Display was good
Speaker and mic good
I am satisfied with this product It looked awesome
Features are nice display at this price I think no one give you a amoled display
Better experience
Just wow!
Very good product....so satisfied
Brilliant
Software wise its too good and value for money and comes with better ui and its screen with an optimised response feels good.
Fabulous!
Some brands are launching their products everyday with very fantasy names. On the other hand boult doing good with limited launches of quality products. Amoled display is very good with good punchy colours and enough brightness. Always on display features is helpful. Speakers are very good and loud which provide good call quality.
Help Desk
Product Manual
*FAQs
How to connect Crown R with my Smartphone?
1. In order to connect your Boult Crown R Smartwatch with your Smartphone, download the Boult Fit App from the
Google Play Store: https://play.google.com/store/apps/details?id=com.crrepa.band.boultfit
Apple App Store: https://apps.apple.com/in/app/boultfit/id1629163626
2. Click on 'Add a device'.
3. Pair your Boult Crown R.
4. You are ready to discover limitless possibilities
How to enable menstrual cycle notification feature?
Menstrual cycle feature can be enabled when the Gender is selected as Female on Boult Fit application. Select the appropriate dates to make the function work.
How do I change watch face in my watch or through the app?
On Watch long press on screen to change the watch face / Open Application (Boult Fit)>
Dial Library > Select desired watchface (150+) > More watch face ( to browse more watch faces).
You can use 100+ sports mode on application and 21 modes on watch just go to workout option on watch and choose sports mode you wish for. Readings will be calculated differently on selected modes.
Open Boult Fit app > Alarms > Add alarms.
How do I change personalised/Custom watch face?
Open Application > Dial Library > Select desired watch face> Click on edit to personalise watchface
Playing music on phone but music output is coming from watch.
Turn off media option on connected bluetooth device from phone
Do not want to play music on watch but want calling feature. How to turn on/turn off?
Turn off media option on connected bluetooth device from phone and keep calls option switched on.
How to find phone using watch and vice versa?
Watch menu > Find phone > Phone will start ringing / Open App > Others > Find Device > Watch will vibrate or ring.
Is the watch water Resistant ?
Can we control all the Music features from the smartwatch ?
Yes, you can control all the Music features from your smartwatch.
How does sleep Tracker works ?
Wear watch before sleeping for the whole night, watch will automatically record the results by next morning. Sleep tracker works in between 9 PM – 12 PM.                               
Other Information
Manufactured & Marketed By: 
Exotic Mile Private Limited, B-67 Wazirpur Industrial Area, New Delhi, Delhi 110052  Country of Origin: India 
Mobile: +91 9555602502  
Email: support@boultaudio.com 
Address: Exotic Mile Private Limited, B-67 Wazirpur Industrial Area, New Delhi 110052 
1 x Smartwatch, 1 x Magnetic Charging cable, 1 x Warranty Registration Document, 1 x User Manual.